MEDIA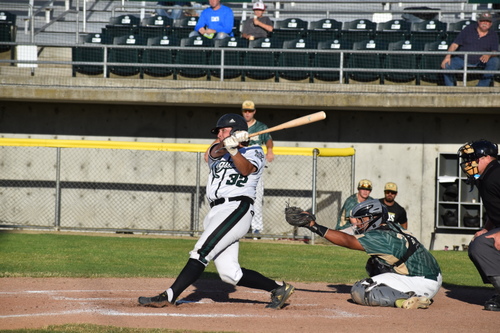 06/15/2019 8:56 PM
Article By: Jonathan Kurman
MEDFORD, Ore. – The Medford Rogues (14-2) defeated the Reno Rams (6-4) 5-4 on Saturday night at Harry & David Field.
The Rogues scored the first four runs of the game, but the Rams punched back in the seventh and eighth innings to tie the game.
Joe Johnson (Vanguard University) walked to lead off the eighth inning. He took third on a Rams error, and then scored the go-ahead run on an RBI sacrifice fly by Tyler Hollow (Dixie State).
Brice Foster (Menlo College) pitched 3.1 innings in relief, struck out four, and picked up the win.
The Rogues held a Diamond Dig after the game, sponsored by Gold & Gems Fine Jewelry. Gold & Gems donated a diamond valued at $2,200 that was buried somewhere in our infield.
After the game, all fans who purchased a special Diamond Dig shovel for just $5 went onto the infield and dug around for the diamond. All proceeds from the shovel sales benefited Gamerosity, a local organization with a mission to enrich and improve the lives of children living with cancer.
For the full box score: CLICK HERE