MEDIA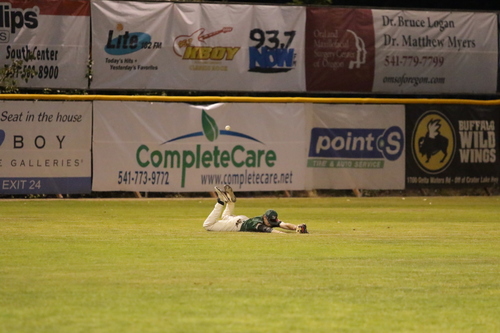 06/13/2019 8:53 PM
Article By: Jonathan Kurman
MEDFORD, Ore. – The Medford Rogues (12-2) lost to the Reno Rams (6-3) 8-7 on Thursday night at Harry & David Field after giving up four unearned runs in the top of the ninth inning.
The Rogues squandered a three-run lead in the ninth after a pair of errors by third baseman James Turnbull (Simpson University) kept the inning alive for the Rams. The final blow came off the bat of designated hitter Keith Hale Jr., who doubled in a pair to give the Rams the lead for the first time in the game.
Of the eight runs scored against the Rogues tonight, only two were earned.
The Rogues stole six bases and scored six runs in the first two innings but scored just one run over the final seven innings.
For the full box score: CLICK HERE