Rogues in the Community
The Medford Rogues not only are successful on the field, but also strive to help the Rogue Valley beyond the diamond as well. Throughout the Rogues' inception in 2013, they have given back thousands of dollars to the community through fundraisers, sponsorships and donations.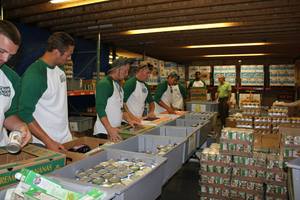 The Rogues and ACCESS will again join forces for the second annual Christmas in July event to garner food donations, funds and awareness during the time of year there is the most need. New for the 2016 season, any season ticket holders; individual or corporate, can drop off any spare game tickets to ACCESS to be distributed to families and individuals who can't afford any means of entertainment.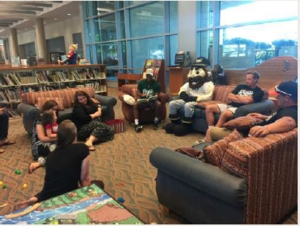 The Rogues also teamed up with the summer reading program through the Jackson County Libraries. Players spent time throughout the summer reading to children and spending the afternoon with them. At the end of the summer, all members of the reading program received a free ticket to a Rogues game.

2016 was the first time that the Rogues hosted Bark in the Park benefiting the Southern Oregon Humane Society. Fans were encouraged to bring their dogs to Harry and David Field to watch some baseball and support SO Humane.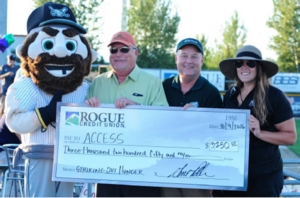 The Rogues will be including many more community groups in the park this summer, including SO Humane, the Red Cross, Little League, and Hope Equestrian among many others.

If you are interested in having the Rogues help you fundraise for your group or talk about other ways the Rogues can help out your group, please call us at 541-973-2883 or email info@medfordrogues.com.